Your Quarter-Life
is no time for crisis
Our 20's and 30's can feel messy. There is huge pressure to have it all figured out, but no one tells us how. We work with individuals and organisations to ensure that quarter-lifers are thriving, and not just surviving.
+1000 people in their 20s & 30s helped
How we help people in their 20's and 30's
Feeling behind on your plan or where you think you 'should' be? Constantly comparing yourself to others? Feel afraid of making a decision in case you choose the wrong one? You aren't alone. These are just signals that you are ready for a change. Change can be overwhelming, but it can also be an opportunity to live the life you really want:
Sometimes our career can feel like being stuck on a tram track. This career change programme is a chance to de-rail and forge your own path. You will work with a career coach to deeply understand what makes you tick, to explore new and exciting options and to choose work that is aligned with who you are and what you want to achieve.
Struggling with confidence? A particular relationship? Creating and sticking to new habits? Simply curious about personal development? Work with a coach to develop in an area of your choosing. We will tailor our support to suit you.
All the benefits of 1-1 coaching but with a group of people who are in the same boat. Learn and and be held accountable by a like-minded community.
We deliver tailored programmes to ensure that your early-in-career people are supported, empowered and engaged. We're not about ticking boxes, by working together you will see tangible improvements in both performance and wellbeing.
Stories from those
we've worked with.
"From Project Management to Production" with Hannah Haine
From Founder to Product Design with Ben Macandrews
From Teaching to Landscape Architecture with Katherine Pears
Quarter-Life's coaching has been transformational. I went into coaching with the goals of reframing my mindset and gaining clarity about my career and the job market. I came out having achieved these things and much much more.
I found my coaching to be the most important experience of my career to date. Coaching helped me progress in my career while allowing me to have a great work life balance
It is easily the best learning experience of my career and allowed me to grow as a person and employee faster than I ever had
Just to say thank you again for being such an amazing coach! I can honestly say it has been one of the most valuable, interesting and life affirming experiences I have had.
Chloe has the remarkable ability to make the person they are talking to feel like they are the centre of the universe. Talk about a divine gift! Her coaching is invaluable, and provides huge insight and motivation for what career pathway to take.
I felt I was at a crossroads in my career and by working with Chloë, she helped me by providing the clarity I needed. The coaching sessions helped me to make fundamental decisions that have positively impacted my life greatly, and I will be forever thankful for her wisdom and tools she has taught me. I couldn't recommend working with Chloë enough!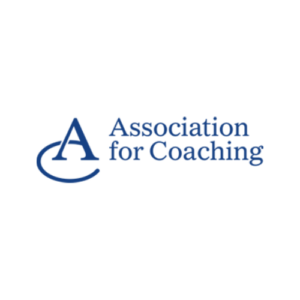 Whether you're a business or someone looking to get coaching yourself. Get in touch and we will tell you more about what we do and answer any questions you have.